8PM
Performance of Mats LINDSTRÖM : " Low Fidelity" (2016) for live electronics
Low Fidelity  explores the phenomenon in which electronic circuits are forced to work outside their normal range. The sounds are generated from electronic feedback  loops with saturated amplifiers.  The circuitry becomes the score and variations comes with the lack of control when the instrument start to behave unpredictable. The composition is not an attempt to recreate anything you could meet in nature…..
Low Fidelity was commissioned by choreographer Anna Koch/Weld with support from the Arts Council of Sweden.

Mats LINDSTRÖM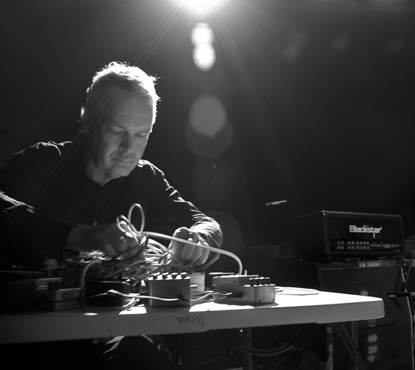 Mats Lindström works as a composer and a musician, often with strains of live-electronics and with live performance, intermedia, scenic elements and visual arts as a complement to the music He has worked both with music for theatre, radio art and dance. . Formerly an engineer in the electronics industry Lindström has designed and constructed a number of unique electronic musical instruments and apparatuses. During the 1990-ies he worked for the Fylkingen society, both as producer and as President. Since 2004 he is the Artistic Director of EMS, Elektronmusikstudion in Sweden.

8:30PM


Performance of ORLAN with Loré LIXENBERG : " Petition Against Death"
 
ORLAN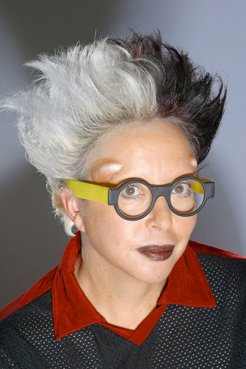 ORLAN is one of the most famous french artist internationally known.She creates sculptures, photographs, performances, videos, and videogames, augmented reality, using scientific and medical technics like surgery and biogenetic. Those are only mediums for her, the idea prevails and the materiality pursues.
ORLAN makes her own body the medium, the raw material, and the visual support of her work. It takes place as the "public debate". She is a major figure of the body art and of "carnal art" as she used to define it in her 1989 manifesto.
Her commitment and her liberty are an integral part of her work. She defends innovative, interrogative and subversive positions, in her entire artwork. ORLAN changes constantly and radically the datas, which disrupt conventions, and "ready-made thinking". She is opposed to the natural determinism, social and politic and to all domination forms, male supremacy, religion, cultural segregation and racism, etc.
Always mixed with humor, often-on parody or even grotesque, her provocative artworks can shock because she shakes up the pre-established codes.

Loré LIXENBERG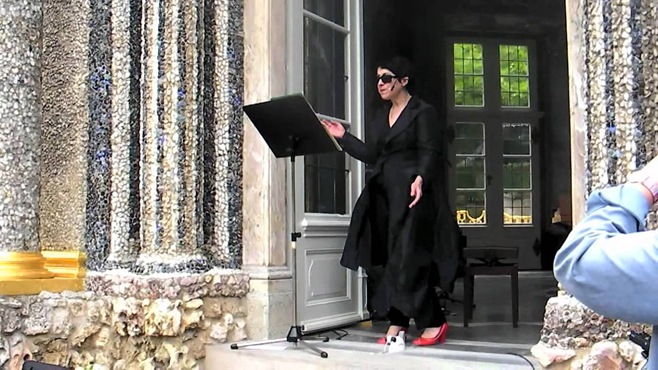 Loré Lixenberg is an experimental voice artist/composer and mezzo. She co-directs La Plaque Tournante and « CRU » Magazine in Berlin. Performed with experimental visual and sound artists like Stelarc, Bruce Mclean, Complicite & Simon Mcburney and composers such as Aperghis, Oehring, Turnage, Ligeti, Stockhausen, Furrer, Birtwistle, Brown, Ferrari, Oliveros, Acquaviva, Niblock, Broutin, Toop, Dufour… She recorded the first complete John Cage's 'Songbooks' on CD for Sub Rosa and is now orchestrating the Nancarrow's piano player studies for her own voice. Lixenberg also performs her compositions using hyper-extentions of the voice in pieces such as 'Bird', her series of "Singterviews (PANIC ROOM)" and her real-time political opera installation 'PRET A CHANTER'. She published an artist book 'Memory Maps' and a CD 'The afternoon of a phone' (£@B).